Authors: Harlow Thomas & Anastasia James
Narrator: Lacy Laurel
Length: 7 hours and 10 minutes
Publisher: Harlow Thomas
Series: Their Vampire Princess, Book 1-4
Released: Apr. 19, 2018
Genre: Paranormal Romance; Reverse Harem


This is a bundle of all four of the episodes of the Their Vampire Princess series with never before published material.

Included titles:

Chosen
Crowned
Turned
Mated
As the vampire princess of the Night Court, it's my duty to choose my prince from four human men, willing to be mine.

All I have to do is choose one to crown.

I never expected to fall in love.

Not with one.

Certainly not with all of them.

Do I abandon my destiny in order to keep my men, or do I risk it all and rewrite the rules?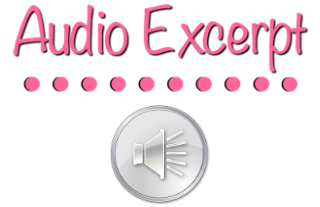 Harlow Thomas loves reading and writing a steamy romance about sexy men who love the same woman. Why choose when you can have them all?

Lacy lives the life of a full-time wife, mother, and household manager. Needing a temporary escape from time to time Lacy returned back to her first love - reading! After devouring everything she could get her hands on she thought, -what if she could mix her love of performance and literature in a professional capacity? Once getting involved in the world of book narration she quickly became hooked and when not with her family you can find her in her studio working hard to grow in her own storytelling abilities.

I liked this tale of a vampire princess sent to get to know four men. Where she will have to pick one as her prince. What happens is that she can't make up her mind. She falls in love with them all. Of course, she falls in love with them for different reasons. She tries to tell her mother the queen that she can't pick just one and that's where the adventure starts. She is inexperienced and learns the meaning of mating and love with these four men.
She vows to protect them from the other vampires as she steals time to decide what she is going to do. She can't live without any of them but for very different reasons. She fights with her mother the queen who lets her know she was at the same place and what her father did and why their relationship is not good. You will like this tale and its conclusion. Just make sure you know there are lots of steamy love scenes and exciting moments.
I totally enjoyed the narrator. She is quickly becoming one of my favorites. I loved her voice and the other voices she portrayed in the audiobook!
I give this book 4 of 5 stars!
I received this audiobook as part of my participation in a blog tour with Audiobookworm Promotions. The tour is being sponsored by Lacy Laurel. The gifting of this audiobook did not affect my opinion of it at all.


Aug. 21st:
The Book Junkie Reads . . .
Aug. 22nd:
Notes from 'Round the Bend
Stacking My Book Shelves
Aug. 23rd:
T's Stuff
Wonderlandians Books
Aug. 24th:
Avephoenix Naughty Readings
Lynn's Romance Enthusiasm
Aug. 25th:
Bookworms Corner Blog Spot
eBook Addicts
Aug. 26th:
Jazzy Book Reviews
The Book Addict's Reviews
Aug. 27th:
Book Addict